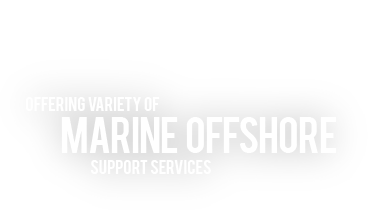 About Us
We are an Dubai based Shipbroker and Charterers in Offshore Support Vessels market. Specialising in the Anchor Handling Tug Supply Vessels, Platform Supply Vessels, Accomodation Barges, Dive Support Vessels, Construction Vessels, Fast Crew Boats and Multifunctional Support Vessels, AS MARITIME FZC Ltd is a well established international shipbroking firm based in the UAE.
Our truly global database of vessels, along with our market knowledge and worldwide contacts and associates, ensures that our clients receive the most up to date information possible and enables quick and efficient circulation of tonnage for sale.
The Company enjoys a worldwide reputation for trust and integrity and clients are assured of a confidential and professional service at all times.
AS Maritime offers a variety of marine offshore services, to a wide spread international clientele. Being specialized in the towage and offshore market, the majority of our business concerns international towages, offshore charters and project cargo mobilizations.
The role of shipbrokers
As ship brokers we perform as middlemen, introducing opportunities, connecting parties and concluding business. We play a role of agents, striving to negotiate as effectively as possible to obtain the best possible terms for our clients.
In ship broking, information is the key. Therefore we continuously monitor an array of information sources such as vessel owners, charterers, shipyards, managers, publications and other brokers. We maintain substantial knowledge of commercial, technical, geographical, legal, historical and even cultural information and focus on our ability to apply it. By continuously updating our market knowledge, we hold valuable information on vessel availability worldwide. This enables us to source suitable vessel options for our clients anywhere and at any time.
Please click on the items the right hand side of this page, to learn more about our core activities. Do you require additional information about one of our activities or about the way we may assist you? Please do not hesitate to contact us!
Partner perspective
We serve our clients from a partner perspective, striving to achieve a close level of collaboration with all parties involved. Our company core values are:
a high level of personal involvement
supreme dedication to your business
a creative professional approach.
Through our worldwide network we continiously monitor vessel availability. This enables us to generate the best suitable solutions, offering a tailor made service to suit your maritime needs. Are you looking for a tug? Or considering to to divest or purchase tonnage? Facing a mobilization challenge, or a complex procurement issue? Or do you just have a general enquiry? Please do not hesitate to contact us, via the contact details on the right hand side.
We would be pleased to be of your assistance!
About Company
The AS Maritime Managemnt Consultancy FZC, founded 01 Aug 2011 is making inroads into the industry and is supported by an experienced team of energetic employees and associates, is based in UAE.
Ship Broking
The Company provides ship broking as well as a comprehensive range of offshore services tailored to meet the needs of the offshore marine, oil and gas industry.
The Company has a direct access to a vast network of vessel owners of all types, class and size of offshore vessels, and backed by a network of associates in Europe, Asia, the Middle East, India ,Far East and Australia.
Its consultants and brokers have extensive experience in their respective fields, allowing AS Maritime to meet the growing local and international demand for specialised marine expertise and uphold its commitment to being an industry player.
Offshore vessel sale and purchase brokerage
As the Middle East's fastest growing offshore marine brokers and Charterers, focusing particularly on marine offshore support and specialised vessels, AS Maritime can add value to the traditional broker chain by assisting buyers and sellers with vessel identification, contract negotiations, registry and closure.
Offshore vessel new-build services
AS Maritime is actively involved in all aspects of the offshore new-building process including: vessel design, specification, pre-qualification of shipyard, bidding, shipyard selection, contract negotiation, commercial closing and vessel delivery. The Company plays a proactive role in matching shipyards and buyers / vessel owners, assisting owners in shipyard selection and contributing expertise early on in the ship design stage.
Over the years, the company has forged strong relations with many shipyards (especially those in the South-East Asia region).
Time and bareboat charter brokerage
AS Maritime offers brokerage for time and bareboat charters and is well-versed in all manner of time, bareboat and lump sum contracts. The Company seeks to facilitate charter negotiations and add value to the commercial chain while ensuring FAIR (IMCA contracting principles) principles are applied.
AS Maritime Expertise - offshore marine consultancy services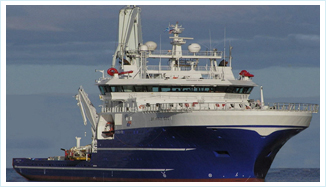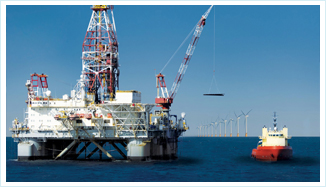 AS Maritime's comprehensive range of offshore marine services are aimed at facilitating its clients' decision-making processes, achieving clients' objectives and adding value where it matters most. The Company continually interfaces with the market and can add significant contributions to new projects and requirements.
The Chief Executive, Sanjeet Badhwar, brings a wealth of knowledge and acquired skills across a wide range of marine disciplines in the Oil and gas services Industry. His expertise in the offshore marine services includes rig moving, FPSO operations, vessel inspections, chartering and brokering vessels for major offshore construction projects.
The AS Maritime clients include:
Vessel owners and operators
Subsea diving / ROV / cable engineering and inspection companies
Offshore oil and gas operators
Marine services companies
Seismic vessel support
Drilling contractors
Banking, law and finance institutions
EPIC contractors
Government agencies
AS Maritime FZC is a keen advocate of maritime professionalism in all areas of operation and practice and throughout the delivery of its services. Furthermore, it offer timely, quality, tailored services founded on up-to-the-minute expert offshore knowledge.






Shuaa Capital buy ...
Dubai: Shuaa Capital on Sunday announced that it has successfully complet... read more