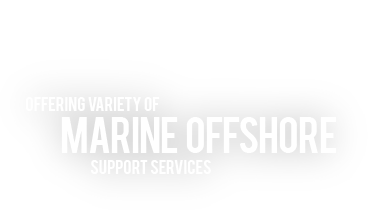 News
Total to invest US$2 billion in Qatar
September,1st 2016
French oil major Total intends to invest more than US$2 billion in Qatar after ousting Maersk Oil from the Al-Shaheen oil concession. Total won a 30 per cent stake to operate Qatar's largest offshore oil field in an international tender. It will take over operations from existing field operator Maersk Oil in July 2017. The other 70 per cent of the concession will be owned by state firm Qatar Petroleum.
Total chief executive Patrick Pouyanne said US$2 billion would be invested in five years to 2022 to integrate the latest technology on the field. "This is an important recognition of our technical and commercial competence," he said. "The group will deploy its best technical expertise and experienced teams to this field. This agreement is in line with our strategy to reinforce our presence in the Middle East, in particular, by accessing giant fields, and by complementing the portfolio with low technical cost oil assets."
Al-Shaheen is 80km north of Ras Laffan and started production in 1994. The existing facilities consist of 30 platforms and 300 wells, which combined produce around 300,000 barrels of oil per day, roughly half of Qatar's oil production. Total already has a 20 per cent stake in the upstream part of Qatargas 1, a 10 per cent stake in the liquefaction plant, a 16.7 per cent stake in the Qatargas 2 train 5 and almost a quarter of Dolphin Energy.
Maersk Oil started working on Al-Shaheen in 1992, and in 2005, it invested US$6.5 billion in a series of new platforms and more wells. Oil from the facilities is pumped to a floating storage and offloading vessel for onward tanker export. Maersk Oil still has a year to operate the field. According to brokers, it recently chartered 2012-built, 1,757 dwt Crest Amethyst to support the oil storage vessel on the field.
The investment will be a boon to the region's offshore support vessel market, which remains stable. National oil companies and some oil majors are committed to capital expenditure on offshore fields to maintain output. Saudi Aramco is taking a lead in fleet renewals with recent contract awards of around 30 vessels. This includes chartering of existing vessels and newbuildings to support its production operations in the Arabian Gulf. In Abu Dhabi, offshore field operators are also taking advantage of vessel availability to replace older units with modern tonnage at discounted prices, said Fearnley Offshore Supply.
The Norwegian broker expects Seacor Marine to target the region for some of the 11 anchor handlers it acquired from Pacific Richfield. The vessels are being gradually reactivated from their present layup status in Singapore and mobilised to active areas.
Meanwhile, Penspen and Dar Al Handasah, operating in a joint venture, have won a US$10m contract from Kuwait Gulf Oil Co to manage construction of new offshore and onshore pipelines. They will manage the engineering, procurement and construction of a new gas and condensate multiphase pipeline that will run from Khafji in Saudi Arabia to Mina Al Ahmadi in Kuwait. The project has been in the design and engineering phase since 2010. It is at an advanced stage and is set to be completed within 18 months. Kuwait Gulf Oil represents Kuwait's interest in the dividing zone between the two countries, where there are oil and gas fields. Development of these is managed through a joint operations committee that was established between the two countries.






Shuaa Capital buy ...
Dubai: Shuaa Capital on Sunday announced that it has successfully complet... read more