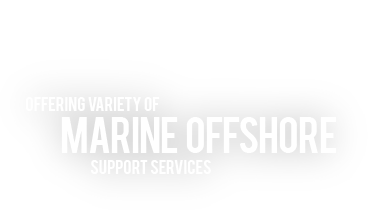 News
SEACOR Marine : Innovation and aggressive cost-cutting measures are helping transform the Louisiana-based OSV owner
December,13th 2019
When it announced its Q3 2019 earnings, US-based SEACOR Marine did something it had not done in five years; it generated its highest 'direct vessel profit' and utilisation from continuing operations since Q4 2014.
"This improved margin reflects the strategic positioning and high grading of our fleet worldwide," says SEACOR Marine president and chief executive John Gellert. "We continued to implement our aggressive cost-cutting initiative and have already achieved more than 50% of our annualised target savings and expect full implementation by mid 2020."
Direct vessel profit (DVP) is an analytical tool used by SEACOR Marine to compare the operating performance of its individual vessels, fleet categories, regions and combined fleet, without regard to financing decisions, such as depreciation for owned vessels vs leased-in expense for leased-in vessels.
Anyone who reads Offshore Support Journal on a regular basis is familiar with SEACOR Marine and Mr Gellert, who were both recognised for their outstanding efforts at the Offshore Support Journal Conference, Awards & Exhibition in London in February, taking home Shipowner of the Year and Industry Leader Awards.
With over 25 years' experience in SEACOR's various business units, half of which was spent in offshore oil and gas, Mr Gellert has used all his savvy to steer the company through a trying period of transition to a standalone company, following its spinoff from SEACOR Holdings in May 2017. Transitioning and transforming the Louisiana-based OSV owner has not been easy.
Restructuring the management team and selling off the company's North Sea standby vessel business were among Mr Gellert's most recent aggressive cost-cutting measures.
SEACOR Marine struck a sales and purchase deal for its North Sea standby safety business with UK-based North Star Holdco Limited worth £19.5M (US$25.1M). Based on revenue targets in 2020 and 2021, SEACOR Marine could receive an additional consideration of up to £4M (US$5.2M).
Mr Gellert tells investors that in addition to the sale of the North Sea standby safety fleet, SEACOR Marine sold seven vessels during Q3 2019, bringing its total vessel sales to 15 for the year. "I remain confident that these efforts will put us on the path to achieving profitability independent of a full market recovery in oil and gas services," he says.
Core elements of SEACOR Marine's path to achieving profitability will be its diverse customer base, among which are supermajors, independent and national oil companies, offshore wind developers and government. Additionally, SEACOR Marine has leveraged partnerships with its joint venture (JV) Mexmar in the Mexican Gulf oil and gas sector and Fred Olsen Windcarrier in the offshore wind market.
SEACOR Marine has also been opportunistic, enabling fleet renewal and expansion at 'compelling values.' Among its acquisitions in 2016 was the purchase of 11 US-flag fast supply vessels from the Graham Gulf fleet en bloc for US$10M, subsequently selling nine of the 11 vessels for net proceeds of US$5M. In 2017, it purchased four platform supply vessels (PSVs) in West Africa for US$7M, later selling two of the Hellespont PSVs for about US$9.6M.
As a result, with the close of the sale of its North Sea standby safety fleet, SEACOR Marine's average vessel age is 9.3 years.
Technical innovation is also crucial in SEACOR Marine's transformation, propelling it to the forefront of the marine hybrid and electric evolution in the offshore market. It has invested in eight modern high-spec PSVs through SEACOSCO Offshore LLC, its JV with affiliates of China's COSCO Shipping Group; SEACOR Marine says the vessels are more efficient, reducing fuel consumption and cutting emissions by 20%.
In the offshore wind market, it operates 44 crew transfer vessels (CTVs) in Europe and the Middle East. Its Windcat Workboats unit and CMB Technologies were selected by the Carbon Trust's Offshore Wind Accelerator to receive support to develop a prototype hydrogen-powered CTV, which utilises hydrogen-diesel co-combustion. The Hydrocat 1, based on the Windcat MK3.5 platform, will be capable of using green hydrogen as fuel.






Shuaa Capital buy ...
Dubai: Shuaa Capital on Sunday announced that it has successfully complet... read more