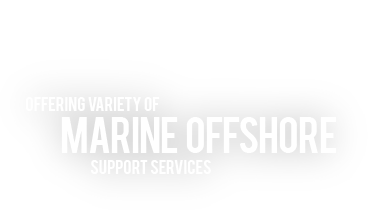 News
Nam Cheong faces slowing OSV sales, reports lower earnings
October,13th 2015
The offshore industry downturn is presenting challenges to the build-to-stock business model of Malaysia's OSV builder Nam Cheong, as vessel demand has ebbed and a rescheduling of newbuildings delivery is in the cards.
With no new OSV sales in the second quarter and fewer vessel deliveries, Nam Cheong has reported lower earnings in the first half ended 30 June 2015.
The group's shipbuilding programme for delivery in 2015 saw seven OSVs sold and delivered, nine sold and in progress and eight unsold. For its 2016 schedule, 12 units were sold and in progress and 18 are unsold. These put the total number of unsold units at 26, comprising of 12 PSVs, 10 AHTS vessels and four accommodation work barges (AWB).
Leong Seng Keat, group ceo of Nam Cheong, said: "In Malaysia, we can see that the (AWB demand) cycle is coming to an end and the next cycle will be in 2017-18. But there is still demand coming from Africa and Indonesia."
Leong added that the company remains "quite confident" about selling the AHTS vessels and AWB, but the PSV market has slowed down and its revival will depend on whether projects in West Africa and Mexico can get started.
"We can reschedule our shipbuilding programme without much cost due to our asset-light strategy, and if necessary we may take rescheduling actions," Leong said.
Tiong Su Kouk, executive chairman of Nam Cheong, commented: "The macro volatilities have continued to present challenges for all industry players during the period and we have likewise seen a slowdown in new orders.
"We have an asset-light strategy through the outsourcing of construction of our vessels to reputable shipyards in China, which has allowed us to avoid excess capacity during downcycles, therefore ensuring profitability," Tiong said.
In its first half results, Singapore-listed Nam Cheong posted a profit of MYR49.98m ($12.5m), a sharp drop of 63% compared to the gain of MYR134.39m in the same period of last year.
Revenue during the first six months also fell by 34% year-on-year to MYR518.91m due mainly to the shipbuilding segment registering a lower number of vessel deliveries. Seven ships were delivered in the first half of 2015, down from 12 delivered in the first half of 2014.
In addition, lower vessel utilisation rate of Nam Cheong's vessel chartering segment also hit the company's revenue earnings.
Amid the gloomy business environment of the offshore sector, the company believed in a projected increase in the number of fields coming on stream as compared to those being decommissioned, leading to an expected rise in cumulative planned offshore infrastructure development in the shallow water segment over the next few years.
Leong said that despite the "short-term pain" which is a "necessary jolt to the industry", the cycle "inevitably prunes weaker competition, leading to a leaner environment going forward."
He added: "Within the shallow water segment in areas such as Mexico, the fields' average cost of oil extraction continues to be relatively low, at $20 per barrel. Thus, although some customers may adopt a wait-and-see approach, the medium to long-term economics and prospects of the shallow water segment, which is Nam Cheong's core focus, remains robust."
The group has an orderbook of approximately RMB1.5bn as at 30 June 2015, comprising of a mix of OSVs due for deliveries up until 2016.






Shuaa Capital buy ...
Dubai: Shuaa Capital on Sunday announced that it has successfully complet... read more