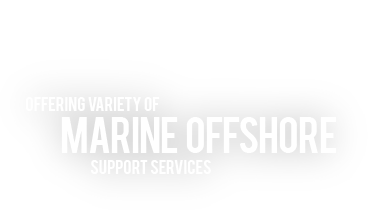 News
Iran Aims For Oil, Gas Fields Tender In November
October,18th 2016
TEHRAN, Oct 17 (Reuters) - Iran will launch next month its first new style tender to develop oil and gas fields since the lifting of international sanctions, a leading oil official said on Monday, after months of internal discussions over the terms, intended to be more alluring to foreign companies.
OPEC's third largest oil producer hopes to revive its energy sector following the lifting of the sanctions in January after years of under investment and to achieve production levels last seen in 2012.
Other U.S. sanctions that remain in place, particularly on the banking sector, have dampened hopes for a rapid resumption of investment.
Iran expects to tender new oil and gas contracts, known as IPCs, in November, Ali Kardor, the managing director of the National Iranian Oil Company (NIOC) said on the sidelines of an oil conference in Tehran.
Oil companies will be able to bid for a contract to develop the South Azadegan oil field as early as November 19, and NIOC will award the contract by early 2017, he said.
After South Azadegan, NIOC will start tendering one field month by month, Kardor said. There are total 11 oil and gas fields available for tendering, he said.
The launch of the Iran's new oil and gas contracts was postponed several times as hard line rivals of pragmatist President Hassan Rouhani resisted any deal that could end the so-called buy-back system, under which foreign firms were banned from owning stakes in Iranian companies.
NIOC signed the first oil output contract under IPC earlier this month with a company identified by the United States as part of a conglomerate controlled by Iran's supreme leader.
NIOC began taking applications on Monday for its upstream oil and gas projects as Iran hopes to sign exploration and production contracts early next year.
The oil companies will upload on to NIOC's website the pre-qualification documents. NIOC will then evaluate the companies within two weeks and will select some for the first tender in November.
Some analysts said Iran's IPCs do not seem to be attractive enough to raise billions of dollars in foreign direct investment at a time of low oil prices, especially when compared with neighbouring Iraq's new oil contracts that enabled it to boost its output.
However Vice President Eshaq Jahangiri said on Monday that Iran's security and business climate is better than other neighbouring countries.
"Some countries are run by tribes, Iran is different than that," Jahangiri told the petroleum conference, addressing representatives of oil majors such as Total and BP.
"Even if Iran's contracts are not as attractive as others signed in neighbouring countries, Iran has its own advantages."






Shuaa Capital buy ...
Dubai: Shuaa Capital on Sunday announced that it has successfully complet... read more